.

What's wrong with my Computer ?!?!





We've all been there. The computer you bought which once ran fast and provided you hours of enjoyment, has turned into a frustrating piece of garbage.

The good news is that you can fix it and return it to almost like new condition by using the instructions and programs listed below. The better news is that it is all free and won't cost you a penny.

NOTE : You must follow the directions and be willing to spend a little time but the results will be worth it.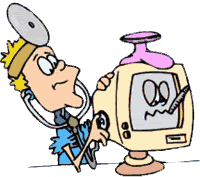 First things First

The Internet can provide a wealth of information but can also be a place that can wreck your computer. Viruses are a serious threat that can lead to data loss, strange behavior, or even worse yet, a non-functioning computer. But there are other threats out there as well. These threats are known as malware, spyware, or adware which can seriously affect the performance of your machine. In addition, several websites want to install tool bars, add-ons, or other programs which interfere with your browser. That neat little application that you installed on your machine is now phoning home on every browser request to report to advertising agencies where you are spending time on the internet. True, you may get some free coupons out of the app, but the longer it is installed and the more apps you have the slower your computer will run.


Let's Get Started

It sure would be great if we could press a single key or make a single mouse click to instantly make everything better. But the truth of the matter is that no one program can possibly fix everything. That is why you will be using different programs to clean up your system. Don't worry you can do this as long as you follow the instructions, take your time, and are willing to make the effort.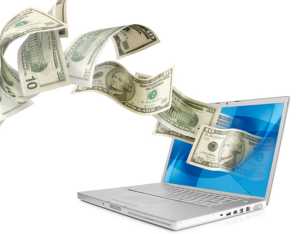 !! DO NOT GET SCAMMED !!
NOTE : None of the programs on the next page will ask you for money to either download or complete repairs on your computer!!! They may offer an upgrade to the professional version but it is not necessasry. AGAIN : None of the programs will ask you for money they are all free in the basic versions.

If the program does ask you for money then your computer has been severely infected with a re-direct virus. In other words, the computer is not taking you to the site I have listed and it is being re-directed to a malicious site that will try to extort money out of you. If that is the case, you will need to take your computer to a computer repair service and have it professionally cleaned. I recommend Uptech Computers if this is the case. A link to Uptech is provided below. A link to fix the computer yourself is below Uptech.